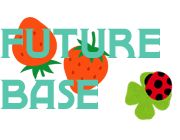 How We Process Your Order
Order Completed
Once you have completed your order, you will be directed to a completed order page with details of your order, including your order reference number.
Order Confirmation Email
We will also send you an automated email with your order details. Please keep this email for your records. Check your spam or junk email folder in case you do not receive your order confirmation email. Please note all confirmation emails are sent from a no reply address. If you see any errors or need to make amendments, please email us at info@furikake-base.com
Order Processing
When your order is processed, it will be moved to the "Picking and Packing" stage. You will receive an automated email to notify you of this.
Picking and Packing
All the items that you have ordered should be in stock and available for picking, but in the event that they are not, those items will be substituted or removed, depending on which of those two options you chose during the check out process. Once all your items have been picked, we will pack your order carefully and securely in a recycled box for delivery.
Take Payment
We only take payment for your order once it has been packed and is ready to be dispatched. This is to make sure that you are charged the correct amount for your completed order, including any items that have been added or removed.
Dispatching
EMS courier service  collect all packed orders from our office every working day. You will receive an automated email from us confirming that your order has been dispatched. If your order is being delivered by courier, you will receive tracking details with which you can monitor the progress of your delivery.